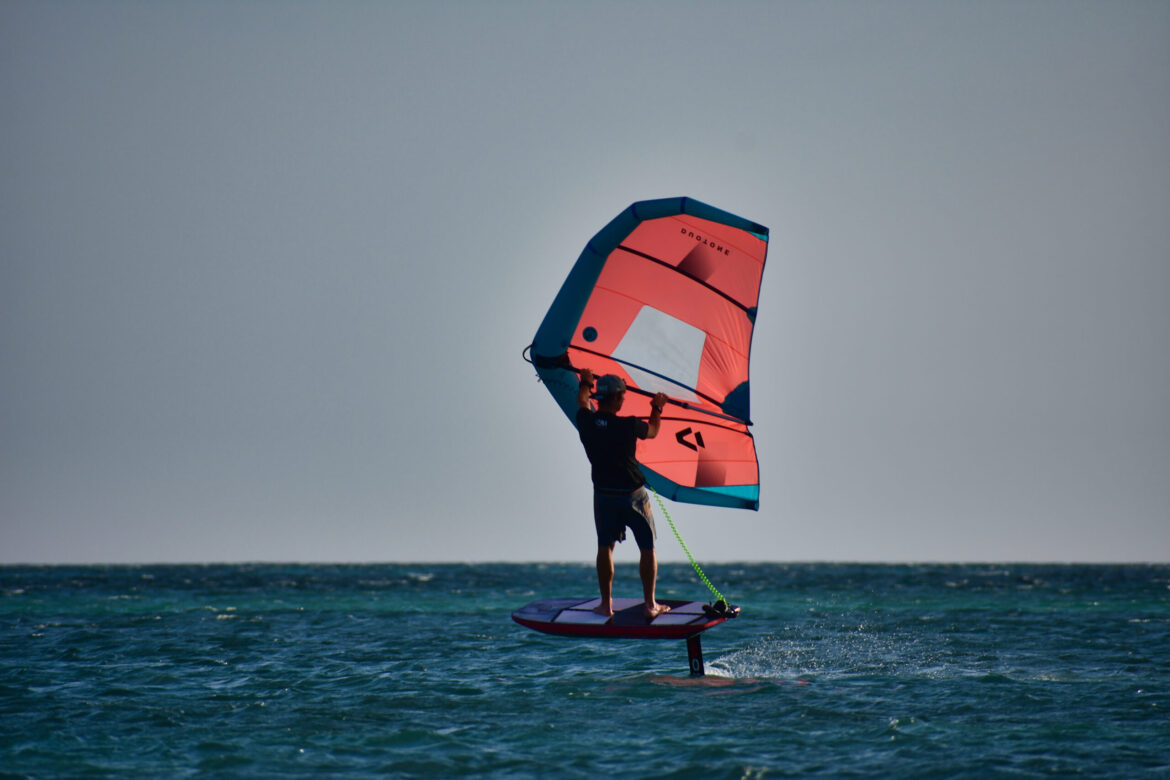 Wingfoiling
Wing foiling (also known as Wing Surfing or Wing Boarding) is the newest discipline in the world of wind- and watersports. It involves holding a light, small sail freely in the air to catch the wind while balancing on a board (beginners use a SUP board and then graduate to a hydrofoil). Once you get the hang of handling the wing and your speed increases, the hydrofoil system generates lift so you can break free from the water's drag. This makes you go fast!
Wing foiling combines elements of both windsurfing and kitesurfing, making it feel as if you are flying lightweight over the water. Turning (called transitioning) is the same as on a directional board in kitesurfing. Holding the boom of the wing feels the same as in windsurfing. The way you move the sail feels like something between windsurfing and kitesurfing. There are no lines involved, so there is no tangling or danger of crashing the kite. Therefore, the new sport is becoming increasingly popular among both windsurfers and kitesurfers worldwide.
Lessons
If you would like to take wing surfing lessons, we start off by teaching you how to control the wing on land. Once you learn how to hold the wing and how to swing it in different directions, we go out on the water with a big paddleboard. After you understand how to balance on the paddleboard while using the wing, we switch to a foil board, and here the real challenge comes in!
During wingfoiling lessons, we stay close to you in a boat on the open ocean, where you have all the space you need to practice. The foil board lifts when you pick up speed, enabling you to sail above the water! During the lesson, your instructor gives you all the tips and tricks you need to know about how to balance, how to place your feet, and how to hold your hands. Trust us, you're going to have a blast!

Break free from your own limitations to experience a new perspective.